Program Directors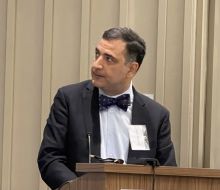 Mehdi Mirsaeidi, M.D, M.P.H
Dr. Mirsaeidi is a Pulmonary and Critical Care physician and the Chief of the Division of Pulmonary and Critical Care at University of Florida. Dr. Mirsaeidi is active in clinical and translational research, focusing on pulmonary inflammation. He has written hundreds articles in peer-reviewed journals, edits several journals and is on numerous editorial boards. He is a member of the major professional societies that focus on lung disease and has served on several committees of the American Thoracic Society. His lab is interested in studying novel biomarkers that are involved in the mechanism of sarcoidosis, ILD and lung cancer. His team has discovered role of GHRHR in inflammation (Sarcoidosis and ILD) and working on lung cancer with a focus on small cell lung cancer (SCLC).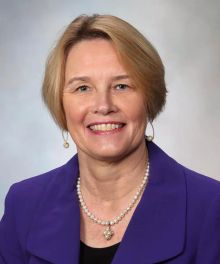 Margaret M. Johnson, M.D
Dr. Johnson is a Pulmonary  physician and the Dean of Education at Mayo Clinic, Jacksonville, FL. Dr. Johnson is active in clinical  research, focusing on Bronchiectasis, and Nontuberculous Mycobacterial lung disease. She has written numerous articles in peer-reviewed journals, and editorial boards of several medical journals. Currently, she is the co-director of the Adult Cystic Fibrosis Program at Mayo Clinic, Florida. The Mayo Cystic Fibrosis Center specializes in the care of adult patients, and is accredited by the Cystic Fibrosis Foundation.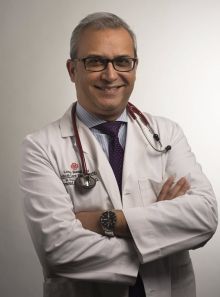 Abubakr A. Bajwa, MD
Dr. Bajwa is a Pulmonary  and Critical Care physician at the Lung Institute, Ascension Medical Group, Jacksonville, FL. Dr. Bajwa is active in clinical  research, focusing on Pulmonary Hypertension, and Interstitial Lung Disease. He strives to provide state of the art care in diagnostic and interventional pulmonary medicine.